Resources are all the images, SVG Files, XML Files, Text Fonts, and other types of resources that your app requires.
To upload a resource, do these steps:
Go to the "Resources" option and select "Resource Library".
Then

,

press

this

button

to

upload

a new resource.

This

screen

will

be

displayed

where

the

following

information

is

prompted

: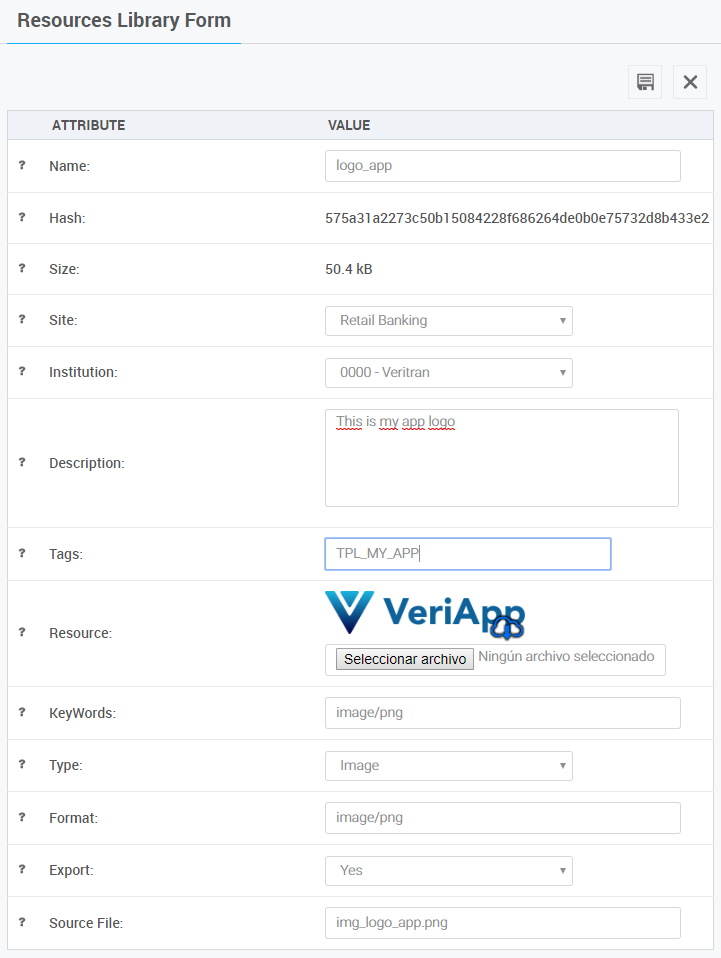 -NAME: Enter the name of the resource.
-SITE: Choose from the list, the application into which you will upload the resource
-INSTITUTION: Select an institution.
-DESCRIPTION: Enter a description.
-RESOURCE: Select the resource or file you'd like to upload. Normally, the resource should start with the prefix img, followed by the name that was established for it in the beginning and lastly the file extension.
Lastly, press the "Save" button to upload and save the resource.