The layout defines the distribution of elements within the screen in sections called visual areas: Some examples of available visual areas on Studio are: Header, Content, Footer, Nav, Aside, Wrapper, etc.
A layout allows for loading sections on a screen individually, while you browse the app. Thus, it is not necessary to load a full screen if the information changes on a single area for different screens during a browsing flow.
In the example on image 6, there are 2 screens which have a layout distributed into 3 visual areas, Header, Content and Footer. When browsing from the right screen to the left screen, only the area "Contents" will be loaded since Header and Footer remain the same.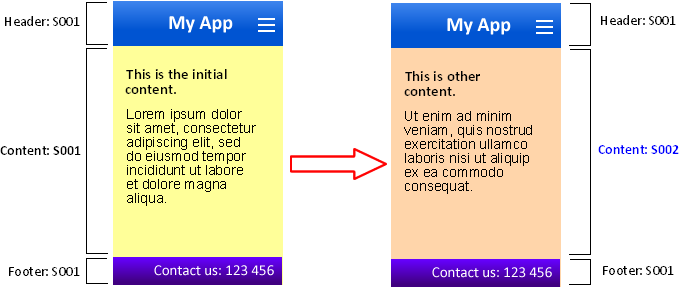 Image 6