Building complex applications is surprising easy, fast, and fun!
Then manage them right from your Studio!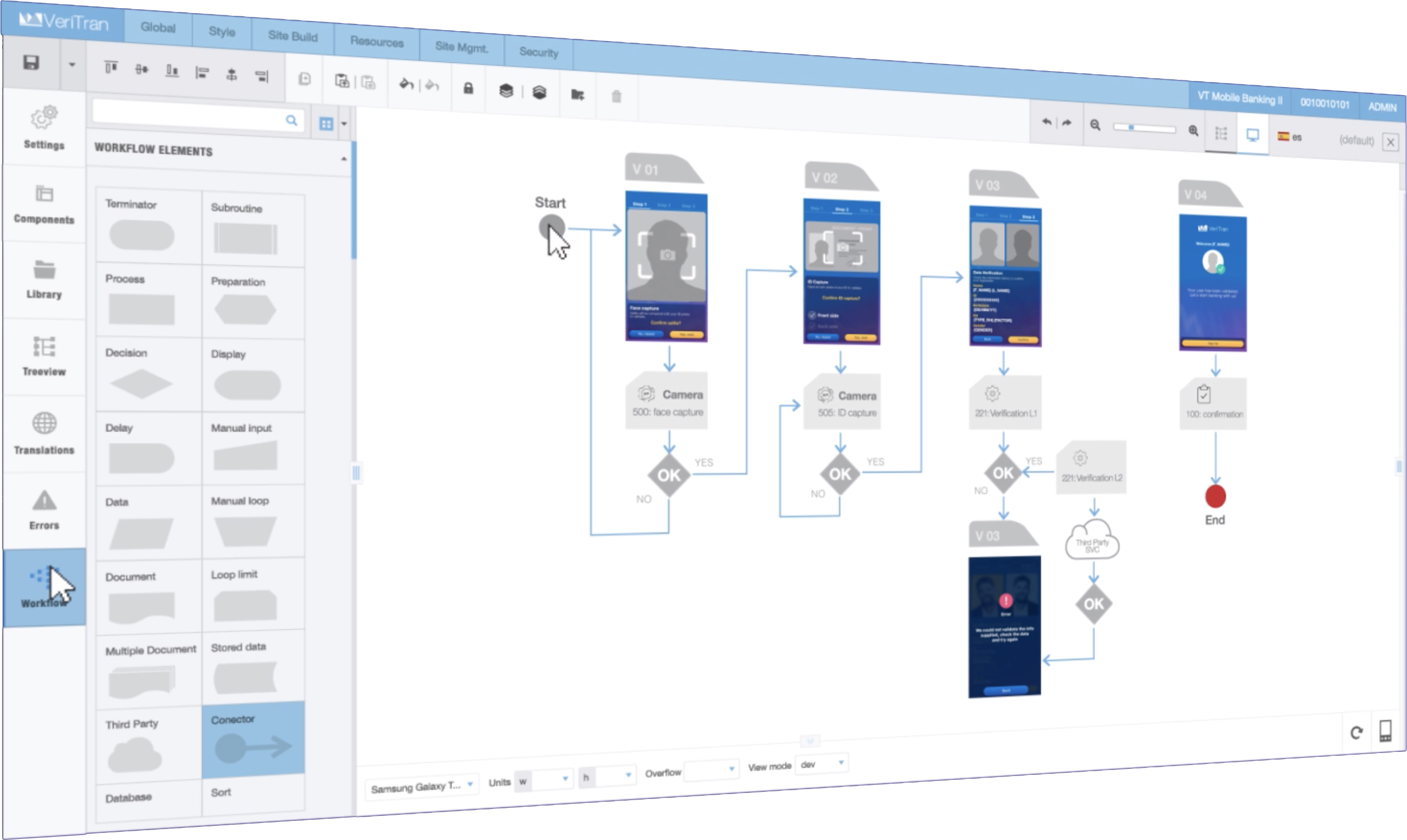 Designer
Create digital experiences users will love, with a drag-and-drop interface and WYSIWYG functionality! Designer, our visual building tool, enables developers to create, integrate and extend multi-device apps without coding.
Using business templates, features templates and a wide range of components and third-party services from VeriTran Marketplace, you will have everything you need to meet all business needs, in record time, with just a few clicks.
Business strategy management
Develop more engaging and personalized experiences for your customers. Based on data collection and rules automation by user, group of users, user group, or segments we help deliver a successful strategy for your business. Through our central business rules management we optimize their reusability across all applications.



App set-up and backoffice
With an interface that is simple, user-friendly—and above all, entirely customizable—you can manage and synchronize all the application content and data you need.
Teams and role management
Empowers teams of developers and non-experts alike to collaborate more easily and deliver better quality and tighter iterations through streamlined, continuous-delivery workflows.