VeriTran Marketplace is a digital store where you can discover, try, and buy innovative solutions from both VeriTran and the Community of developers, Fintechs and Software Factories.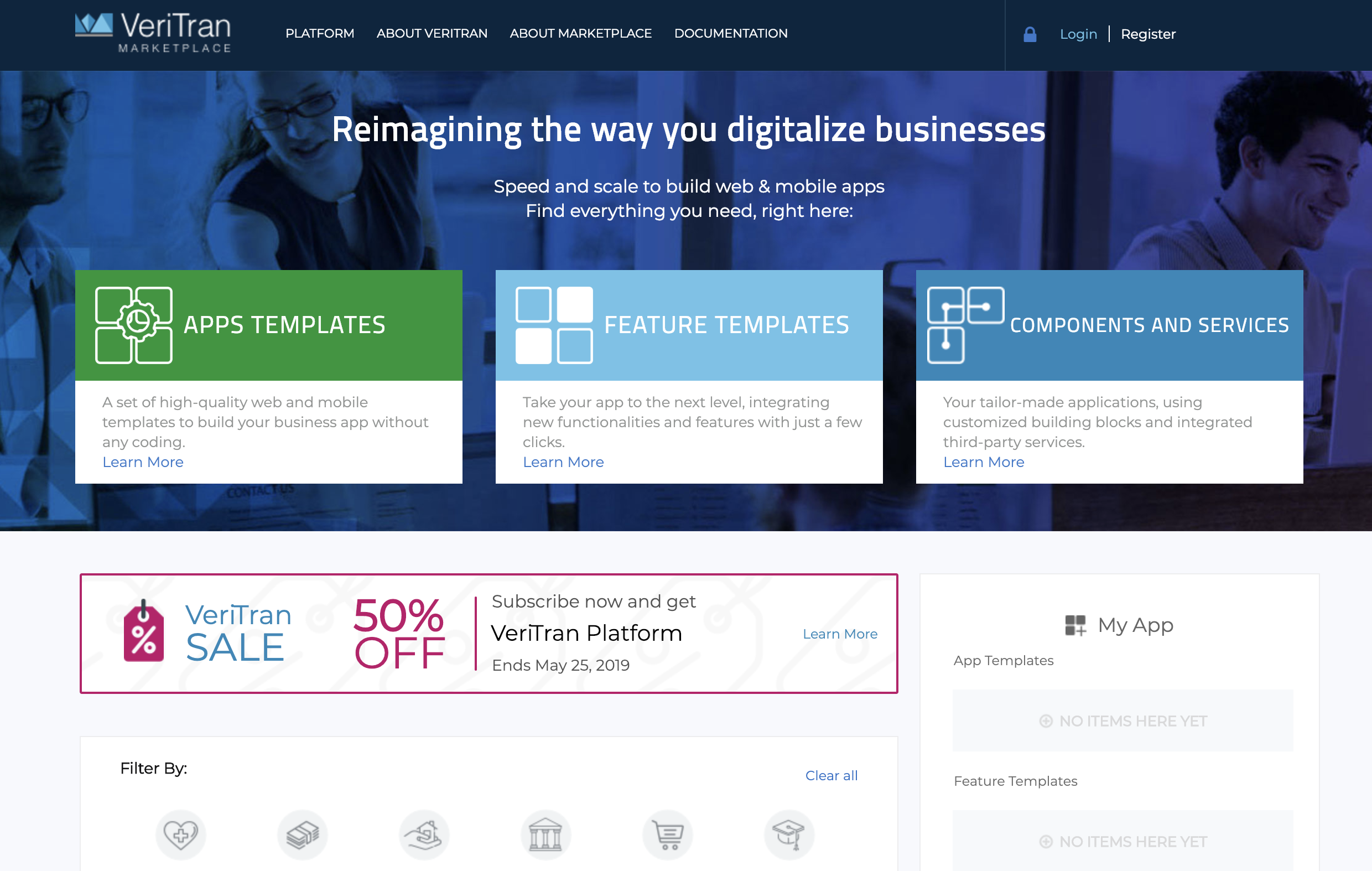 You may effortlessly carry out your multiplatform projects with no code needed at all, taking advantage of the robust, powerful, and experienced VeriTran Platform to support your app provisioning development.
VeriTran MarketPlace offers pre-built configurations or extensions that can serve either as a complete ready-to-use App or can be easily integrated into your own Web or mobile App as a functional feature, or even more, can be fully customized through UX-optimized designs. All of them are available to subscribe to through easy and intuitive steps.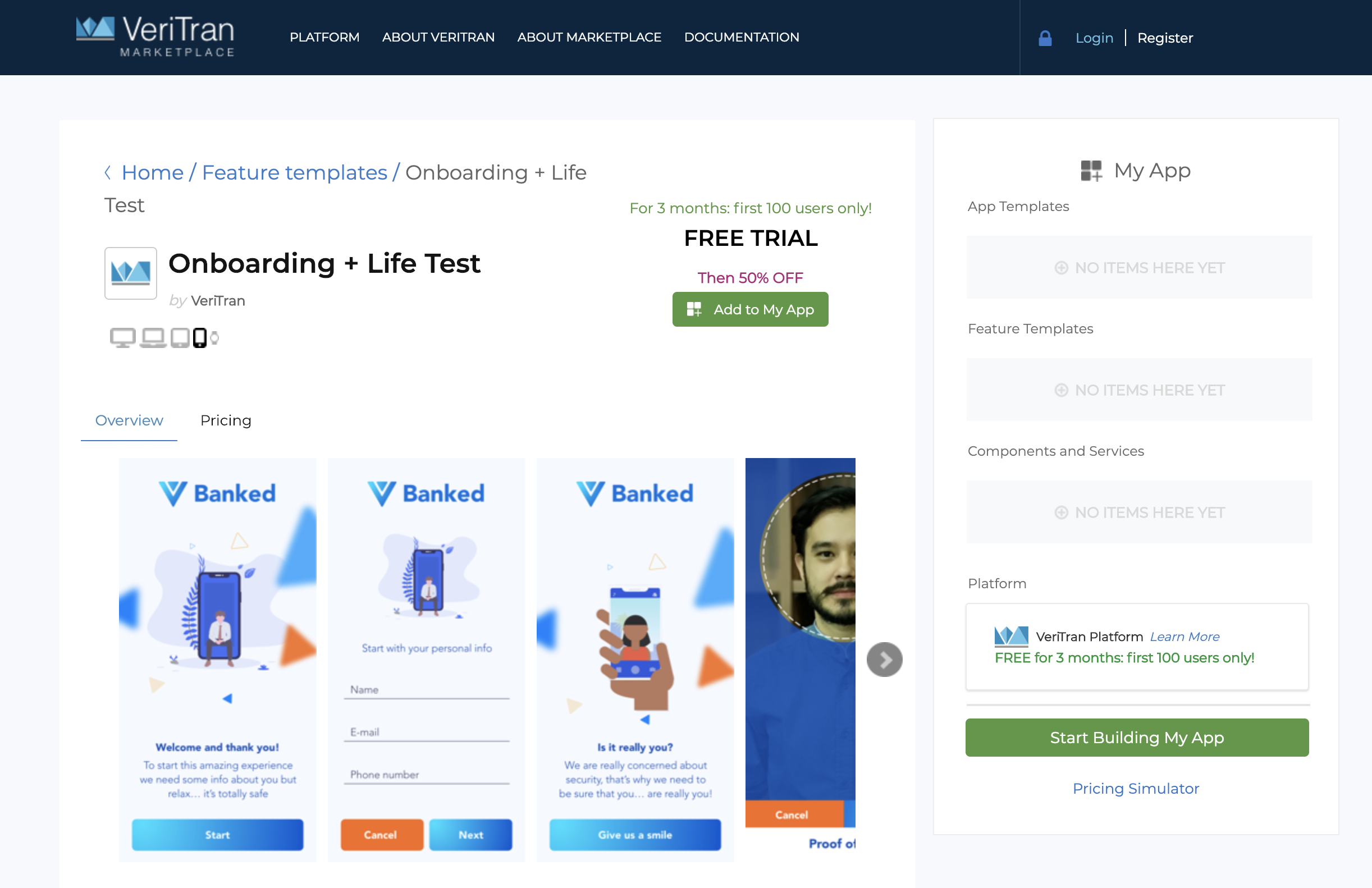 In addition you can find components and integrated third-party services to extend and accelerate construction of your business applications.